Log cabins
A log cabin is ideal when you are in transit. Our log cabins have a floor area of approximately 11 m² and a veranda. You have enough space around the log cabins. It is even possible to place an extra tent here. The sanitary facilities are very close by.
This is what you can find in the log cabins at Camping de Koornmolen: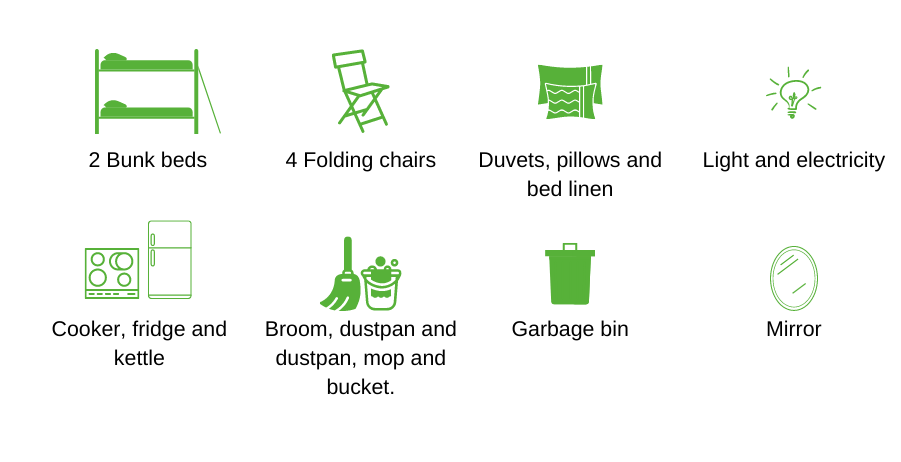 In addition to all this, there is a picnic table at every log cabin. Here you can enjoy breakfast in the sun or dine in the evening.

Download the prices for a log cabin: tourist-price-list-2021_1609935321.pdf