Tourist camping plots
Whether you're looking for a nice spot in the sun or a place with some shade, anything is possible at campsite De Koornmolen. Our fields have spacious plots that are completely covered with grass. The spacious plots on our green fields offer enough space for the kids to play in and a lot of seating space for yourself. The plots can be recognized by individual power poles per plot. You can use the power poles at all times during your stay and they provide 6 amps of current. You can gather water at the nearest outhouse or at one of the water taps. You can find the rates of the tourist camping plots during low and high season below.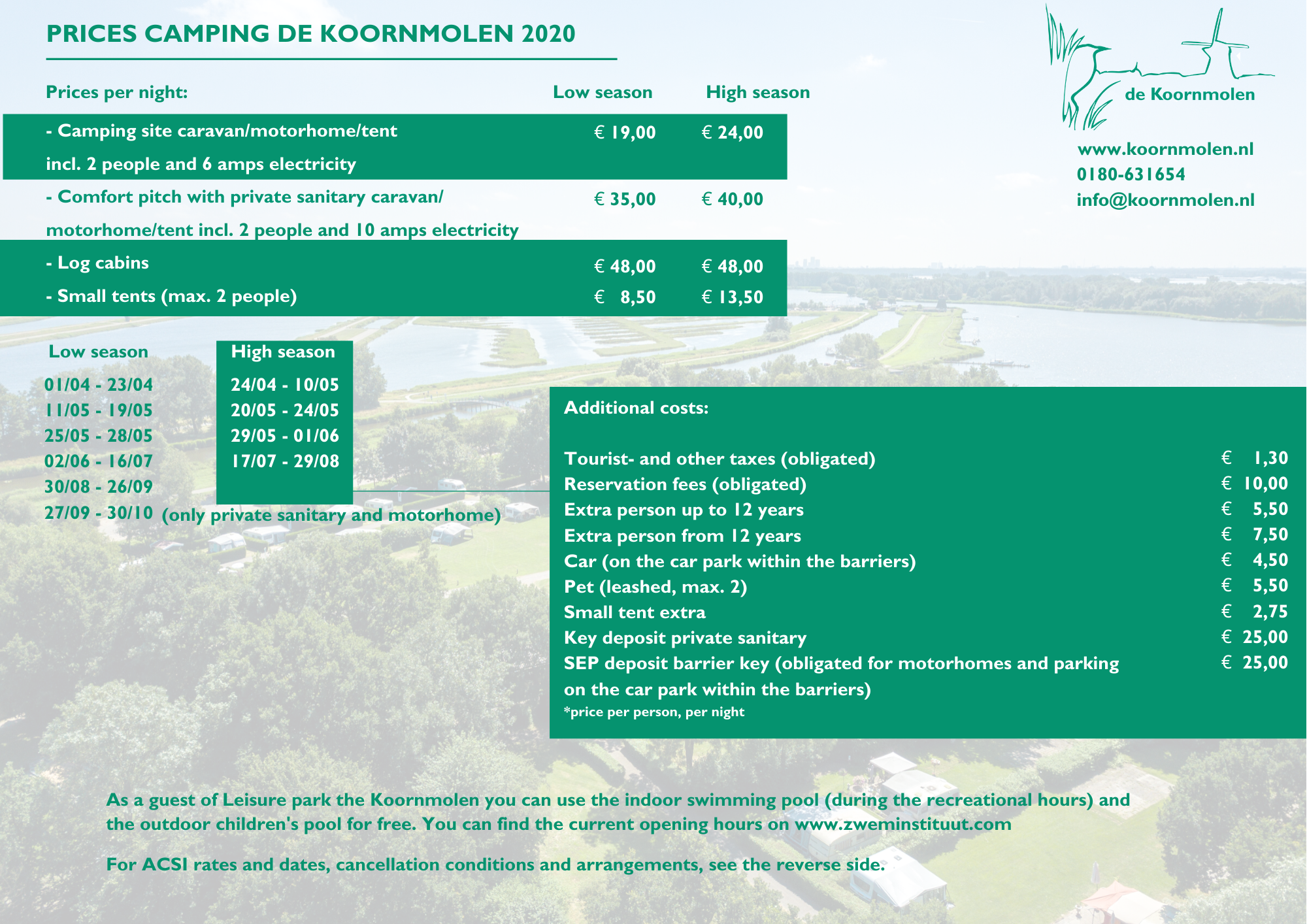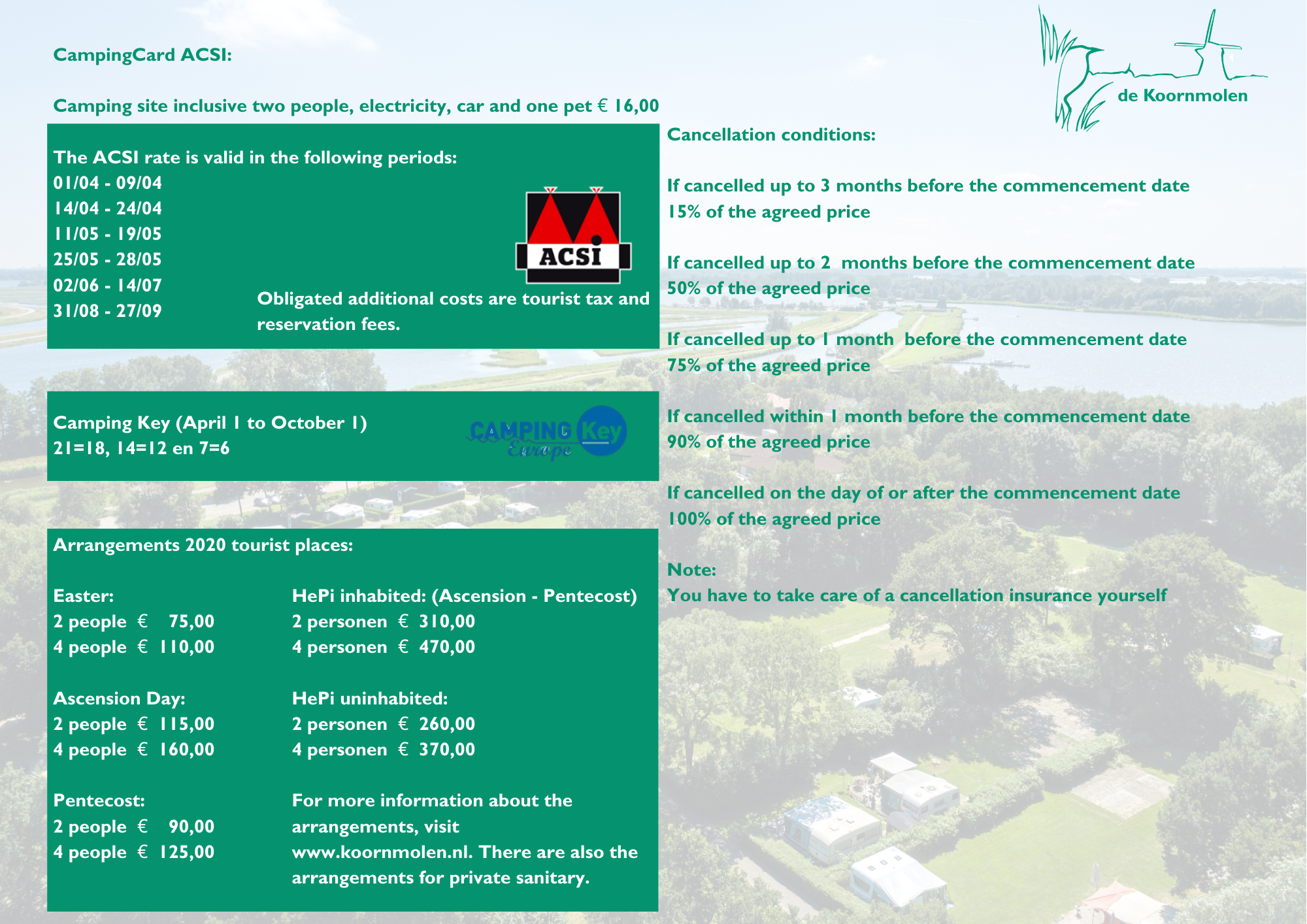 toeristische-tarieven-camping-2020-engels.pdf

Practical information about the campsite:
You will receive all the necessary information at the reception upon arrival, but we would like to inform you about a thing or two beforehand.
Arrivals from 1:00 pm, departure before 11:00 am.
You can choose to extend your stay by one or more days, even on the day of departure. This will cost you € 10,00 which will allow you to stay on the campsite until 8:00 pm allowing you to pack in peace and enjoy campsite De Koornmolen a little while longer.
Parking is free in the parking areas around the park which are close by and easy to reach. If you wish to park your car within the gates, that will cost € 4,50 per night. This way you can park your car on the designated parking spaces on the campground. It is not permitted to park the car on the camping fields. Pets are allowed in the park provided they are kept on a leash. Please be so kind to walk your dog outside of the campsite. We promise it'll be worth the effort in these stunning surroundings.
Visitors that wish to park within the gates and visitors with a camper get a key for the gate. This gives you the chance to enter or exit the park whenever you want. After 11:00 pm, you cannot enter the park. The deposit for the gate key is € 25,00.