Corona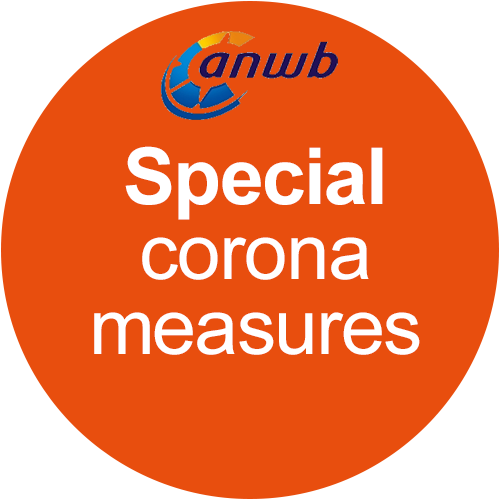 Reception opening hours from 2 April:

Monday 09:00 - 20:00
Tuesday 09:00 - 19:00
Wednesday 09:00 - 19:00
Thursday 09:00 - 19:00
Friday 09:00 - 20:00
Saturday 09:00 - 15:00 (from July 16th till 17:00)
Sunday 09:30 - 15:00 (from July 16th from 09:00 till 16:00)
Opening hours may be different during public holidays and holidays vakantie
Camping
You are most welcome at our campsite!
Basic rules
Wash your hands often and well
Keep 1,5 meters away from others
Stay home with complaints and get tested immediately
Rules while camping
One person is allowed in at check-in
Stay with your own place as much as possible
Do you get sick during your stay? Stick to your own place and contact the reception.
Rules at a public sanitary building
Use a nearby sanitary building
Disinfect your hands on arrival
Always keep 1,5 meters away here too
Wash your hands well after showering or using the toilet
Don't stay in the room unnecessarily
Not all sinks are available
All sanitary buildings are cleaned with extra regularity and extra hygiene
Playground

Children up to the age of 17 are allowed to play freely in the playground, on the sports field or on our air trampoline. Adults are expected to adhere to the 1,5 meter rule at all times.
Horeca (rules change as of June 26)
Brasserie 't Graanhuys - The brasserie is only closed on Mondays. The rest of the days can be enjoyed in the restaurant or on the terrace. Reservation is required! Reservations can be made via http://www.graanhuys.nl/
Eetcafé de Roerdomp - De Roerdomp is only closed on Tuesdays. You can enjoy the rest of the days in the restaurant or on the terrace. Reservation is required! Reservations can be made via https://www.eetcafederoerdomp.nl/
Taverne het Middelpunt - the Middelpunt is on the campsite and is open from 3:00 PM to 8:00 PM for takeaway. The opening hours can sometimes change. Check out the Center's Facebook page for more information. https://www.facebook.com/cafetariahetcentrum/
Swimming pool
The pool is open again! Read more on the website.
Bakery
You can fill in a bread order list at the reception. Your bread will be ready the next morning from 09:00.