Beach
Sunbathe, make a sand castle with the children or take an early beach walk. Close to Recreatiepark de Koornmolen there are plenty of opportunities to enjoy this type of fun. The Zevenhuizerplas, within cycling distance of Recreatiepark de Koornmolen, is surrounded by two nice beaches. There is a busier, larger beach on the side of Nesselande and a quieter, smaller beach on the side of Oud-Verlaat / Ommoord.
Nesselande beach
Here is a nice beach where it can be busy on a sunny day. Nesselande is a fairly "new" neighborhood of Rotterdam, construction started in 2000. The beach of Nesselande is located on a boulevard. There are several options on this boulevard to enjoy a snack and a drink in addition to sunbathing. The beach is very easy to reach from Recreatiepark de Koornmolen. After about 9 minutes by car or 18 minutes by bike you can already relax on the beach and swim in the Zevenhuizerplas.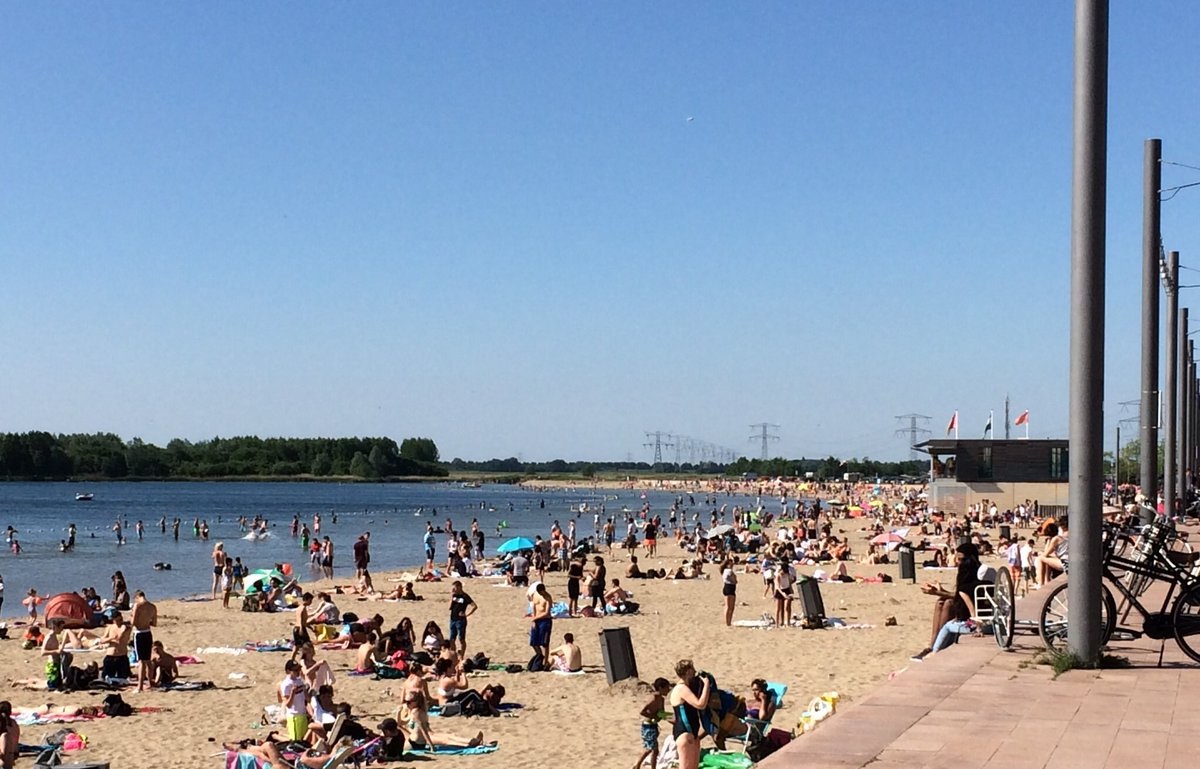 Beach on the side of Oud-Verlaat / Ommoord
Exactly on the other side of the Zevenhuizerplas, you can find a quieter, smaller beach. This beach is on the side of Oud-Verlaat / Ommoord. This beach is a bit quieter, also because there are no buildings around this beach. At the beach is De Strandgaper. Here you can relax on the terrace, overlooking the Zevenhuizerplas, and enjoy a snack and a drink. If you now visit this beach by bike, then it may also be very nice to continue to the Hoge Bergse Bos. This forest is close to the beach and is a paradise for cyclists. This beach is also at a very reasonable cycling distance from Recreatiepark de Koornmolen, about 14 minutes. The cycle route to this beach is through the Rottemeren, so you can also grab a nice piece of nature. This is also easy to do with the car. The route by car takes approximately 15 minutes.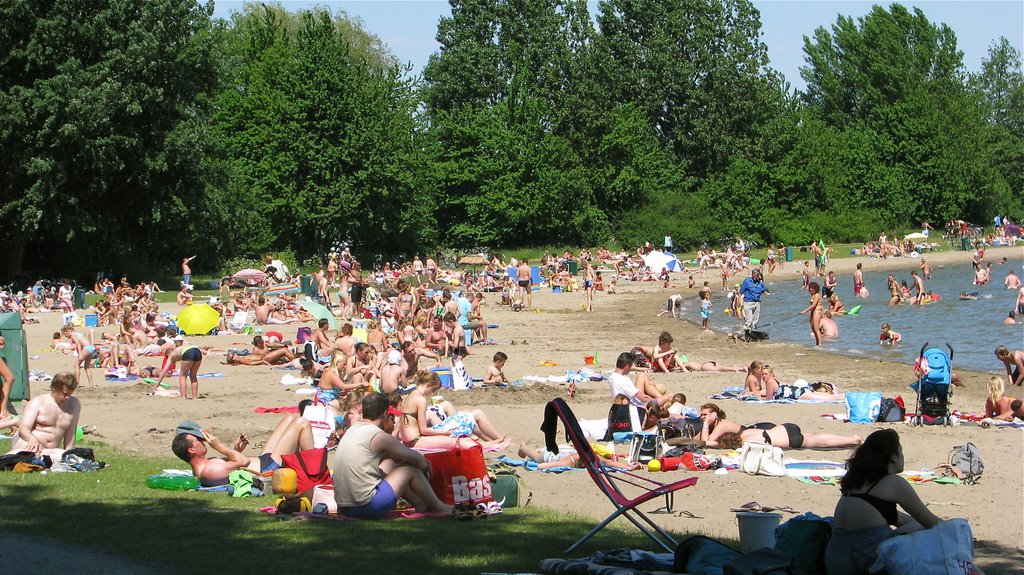 For those who prefer to visit the real sea, there are also plenty of options. Scheveningen and Hoek van Holland are within an acceptable driving distance (by car) from Recreatiepark de Koornmolen (the beach of Scheveningen at around 30 minutes and the beach of Hoek van Holland at around 40 minutes). Scheveningen is known for its spacious beach and pleasant boulevard. The beach bars are also very popular. Hoek van Holland also has a large, spacious beach, but does not have a boulevard. Hoek van Holland does have several nice beach bars that are certainly worth a visit. Tip: get on the road early on a sunny day, it can be very busy in traffic.
More information available at the reception.