11 nov 2019
New Sheds
Starting Monday September 2nd, preparations for the new sheds are in full swing. The old sheds are very outdated so we chose to build new sheds. It's a long-term process, but we can assure you that the end result won't disappoint!
Update November 8th: The new sheds have been delivered. It turned out to be quite the logistical challenge to get all of the 40 sheds to the accommodations. The first three sheds have now been placed and it already looks amazing! Unfortunately it can take a while before they're all in use, because they also have to be firmly secured. As soon as they're in use, you'll be the first to know.
Get a first impression from the pictures below.
Update November 19th: The first ten sheds have now been placed and can now be used. The next shipment of sheds will be placed in the first quarter of 2020.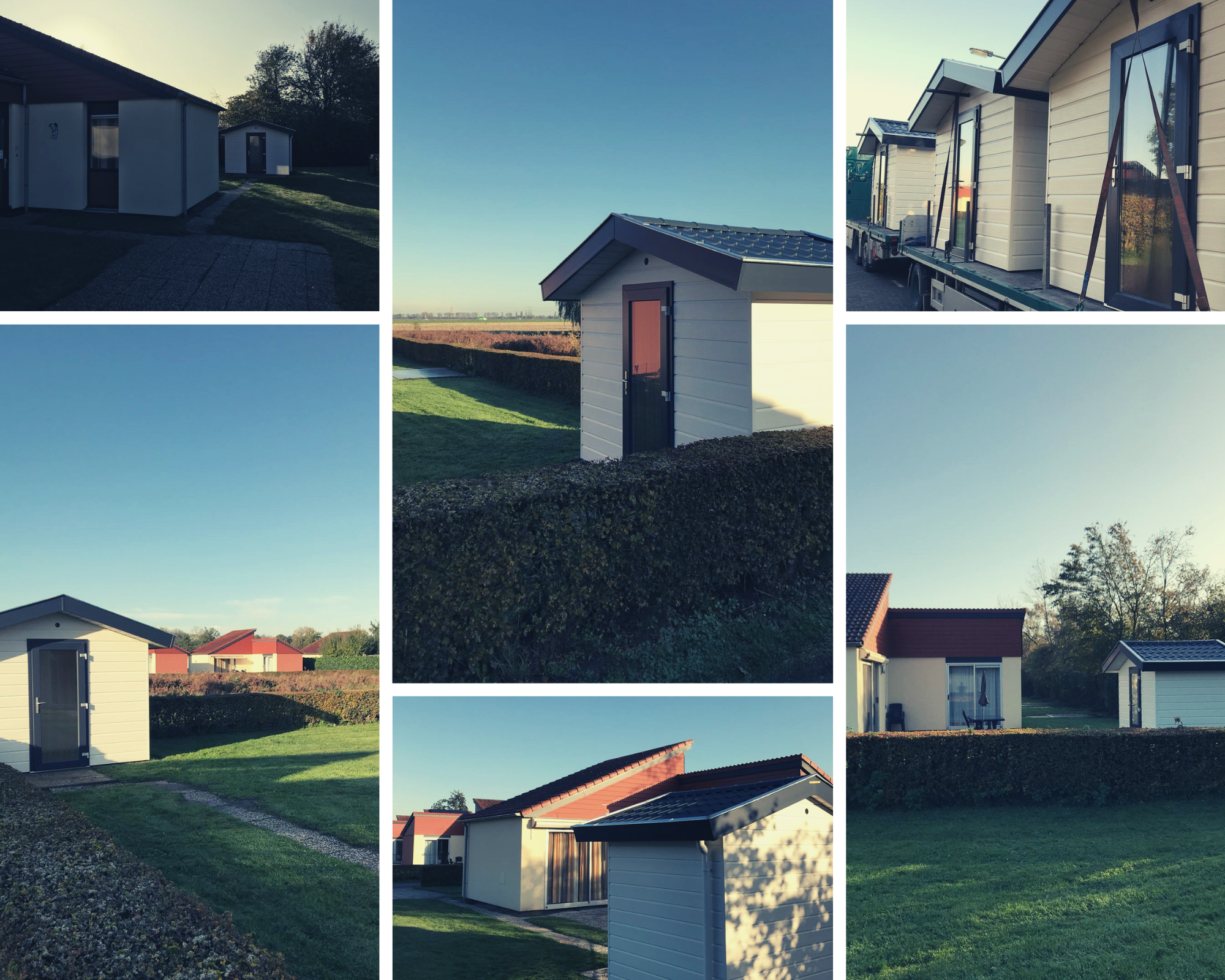 Did you make a choice?
Then you can make a reservation by phone 0180 63 16 54
Back