Cycling routes
Leisure park de Koornmolen is located in a fantastic nature reserve. We can certainly recommend everyone to take a bike ride during your holiday. There are numerous cycling routes from Recreatiepark de Koornmolen. Cycling along the Rotte in a piece of untouched nature, pedaling to the port city of Rotterdam or even cycling to the beach in Scheveningen.
Of course you can also rent bicycles at the Koornmolen. For more information, please contact the reception.
Below we have already selected some cycling routes for you. For more great cycling routes you can always consult the reception.
"What a water!"
Length: 42.31 KM, Duration: +/- 3 hours
This route is perfect for people who want to enjoy nature and experience the bustle of the Randstad. You cycle between Rotterdam and Capelle aan den IJssel, passing Bleiswijk, Zevenhuizen and Krimpen aan den IJssel. In addition, you can enjoy the watery landscape of South Holland enormously. You will cycle for a large part along the Rotte, the river that gave our world port its name. But you also cycle along the Hollandsche IJssel and the Nieuwe Maas with a view of the large ships that sail on to the hinterland. The Zevenhuizerplas and the Kralingse Plas are also definitely worth a visit, where many people spend their free time on a beautiful day.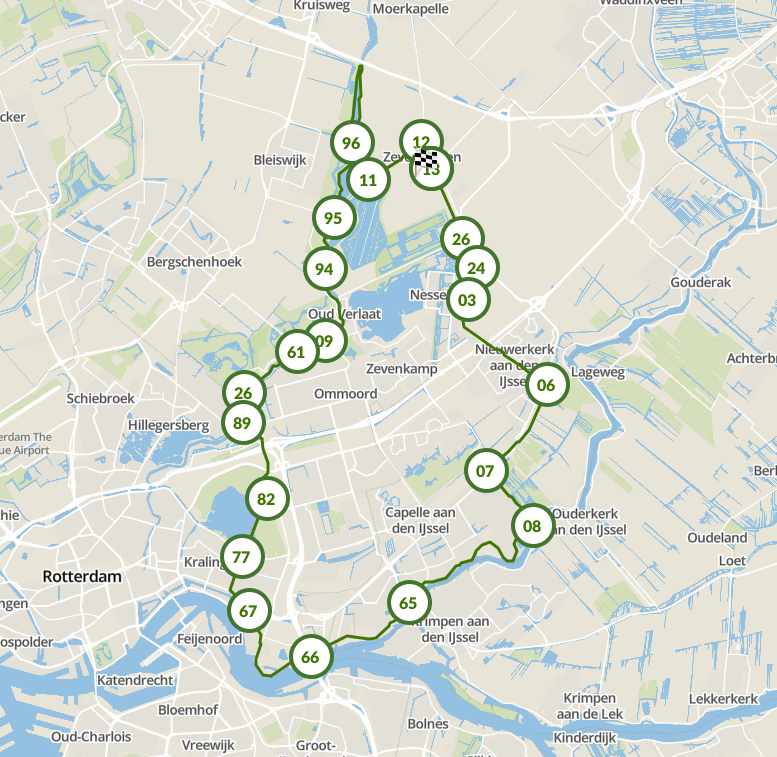 Round of Zuidplas
Length: 22.06 KM, Duration: +/- 1 hour and 30 minutes
This cycling route introduces you to our beautiful municipality. You will cycle along the Rottemeren and the Rotte River, which are also next to Recreatiepark de Koornmolen. Via Nieuwerkerk aan den IJssel you also pass the Zevenhuizerplas, a popular recreational inland waterway that is used for diving, canoeing, rowing, windsurfing and sailing. There is a private area for swimmers, so you can have plenty of water fun here in peace. There is also a beach at the Zevenhuizerplas, ideal for hot summer days.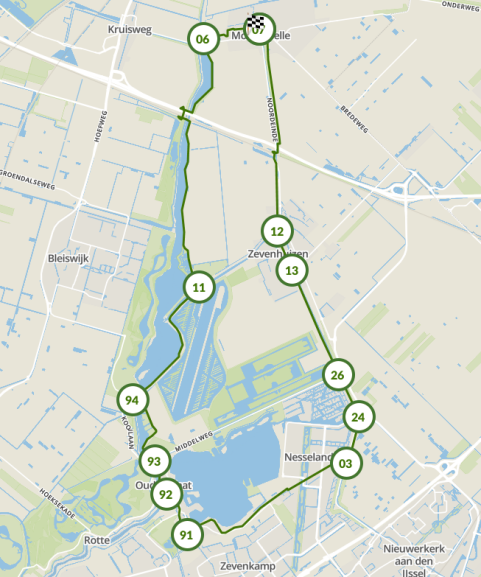 Along the Rotterdam forests and lakes
Length: 37.31 KM, Duration: +/- 2 hours and 40 minutes
From Recreatiepark de Koornmolen you can see it like this: Rotterdam. There is a lot to do in the city itself, the Markthal, Euromast and the bustling center are definitely worth a visit. Besides all this, Rotterdam also has a lot of beautiful nature. In and around Rotterdam there are a number of forests, lakes and polders that can be visited by bicycle. With 300 hectares, the Kralingse Bos is the largest, green recreational area in Rotterdam. The Bergse Voorplassen, near Recreatiepark de Koornmolen, are two peat lakes between two large residential areas of Rotterdam. In addition, you can also 'spot' all kinds of birds in the vicinity of Rotterdam and Recreatiepark de Koornmolen. The kingfisher, cormorant, heron and all kinds of reed birds are easy to find. Recommended!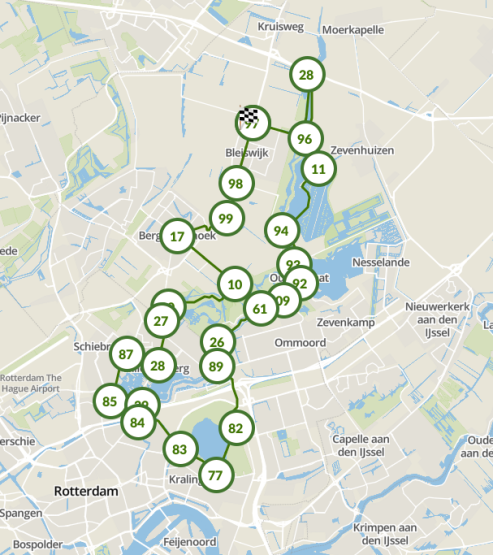 Is it not possible to book via the website?
Then call 0180 63 16 54