Have a walk
Walking through the polders, walking along the Rotte and fully enjoying nature, this of course sounds great. The best is yet to come; you can combine all this with a holiday at Recreatiepark de Koornmolen. Recreation park de Koornmolen is located in the middle of a beautiful nature reserve. Here you can enjoy walking along all kinds of rivers and through dense forests. In addition, you can also encounter a number of beautiful birds, such as the kingfisher, cormorant, heron and various types of reed birds. A holiday at Recreatiepark de Koornmolen is not something you just forget.
Tip: bring your walking shoes, because this is really worth it!
To help you on your way, we have selected a beautiful walking route. For more walking routes or information about different villages/cities, you can always contact the reception.
Walking past the Rotte
Length: 7.14 KM
A well-known tour in the region. You can literally start this round from Recreatiepark de Koornmolen, because the Rotte is right next to it. This is a walking route in peace and through beautiful nature. In addition, you walk past various historic mills and nice restaurants with beautiful terraces that look over the Rotte, a must!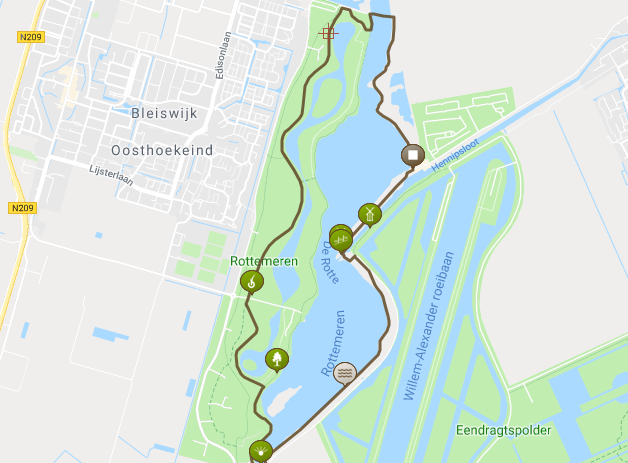 Is it not possible to book via the website?
Then call 0180 63 16 54